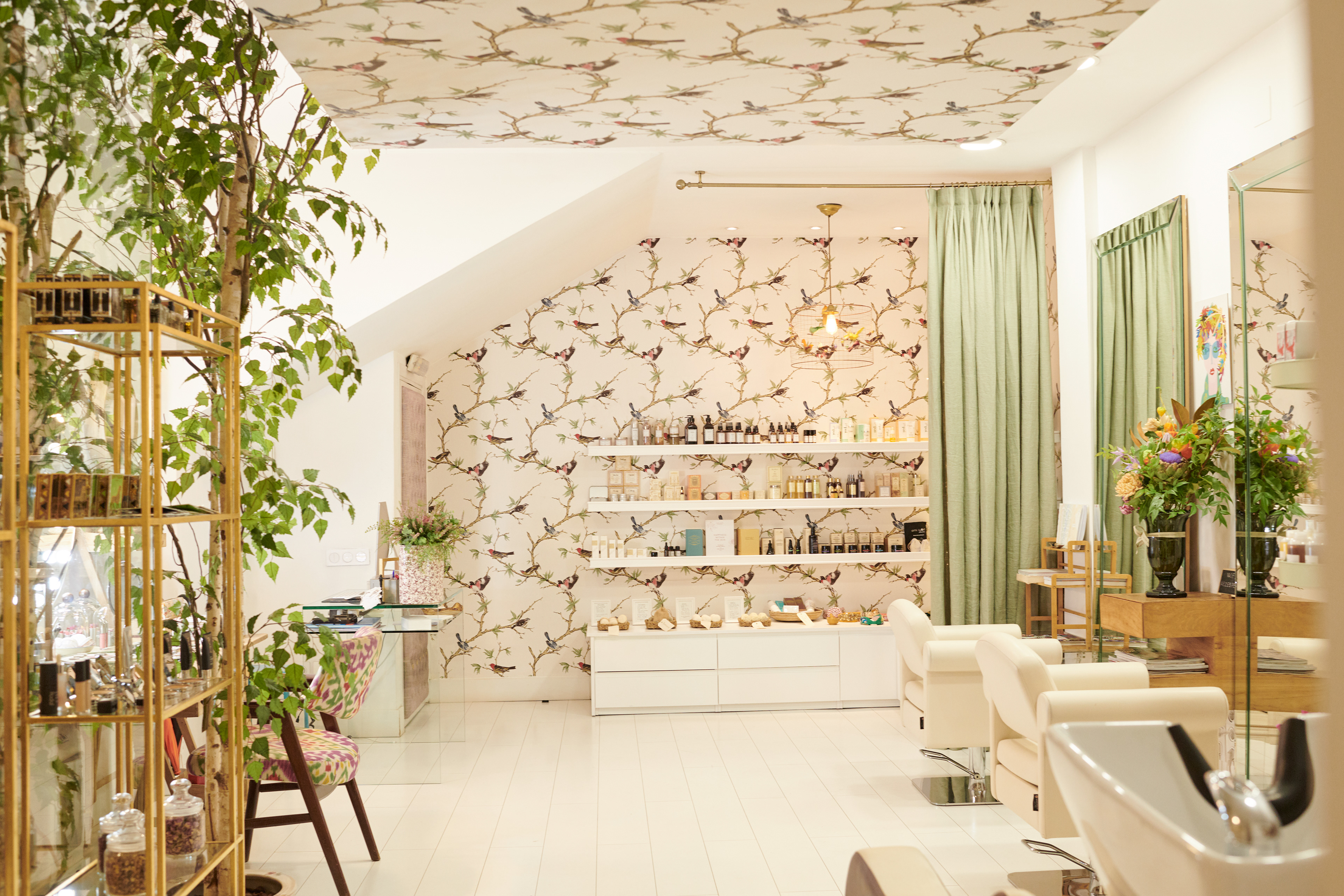 Eva Villar Beauty es un pequeño, privado y exclusivo espacio en el corazón de Madrid 
donde recibimos a nuestros clientes en grupos pequeños y en un ambiente íntimo y familiar. Para poder ofrecer este servicio es necesario pedir cita previa.
Nuestro horario es de 10:00 a 17:00 hrs. de lunes a viernes y de 10:00 a 15:00 hrs. los sábados.
Para más información sobre servicios, visita
nuestra web del salón
. Para pedir cita, por favor, contacta en info@evavillarbeauty.com o llamando por teléfono
al número
(

0034) 916 227 002
Eva Villar Beauty is a small, private and exclusive space in the heart of Madrid where we receive our clients in small groups in a familiar and intimate environment. It is mandatory to get an appointment.
We are open from 10:00 to 17:00 hrs. Monday to Friday and from 10:00 to 15:00 hrs. on Saturdays.
For more information about services, please visit

our salon web site

, and to ask for an appointment, please contact us at  info@evavillarbeauty.com or calling to our studio